Description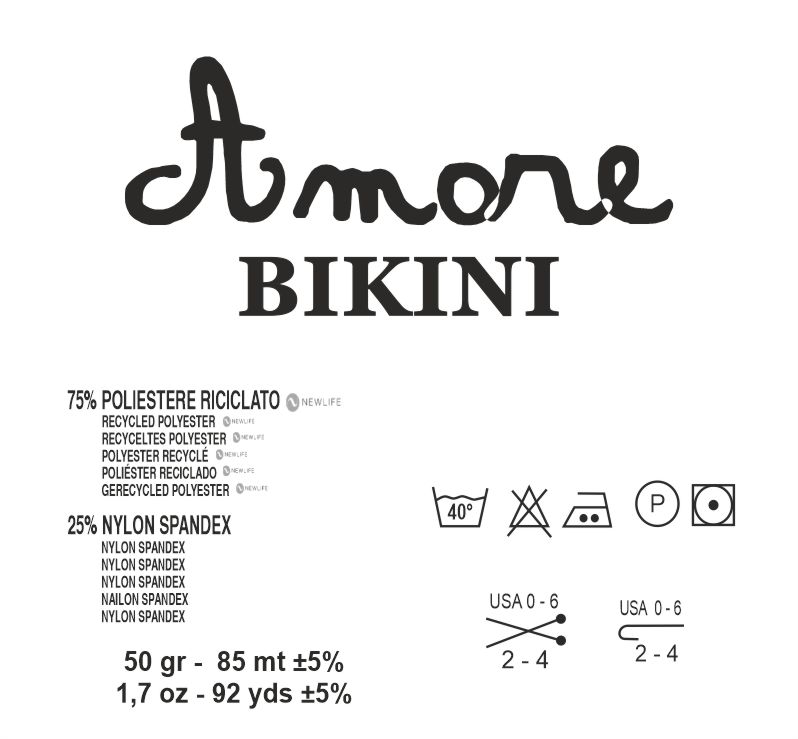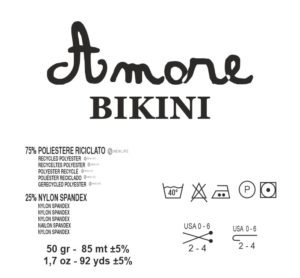 Costume yarn: the perfect choice for creating bathing masterpieces
Swimsuit yarn is a key element in the creation of high-quality swimwear. With its unique characteristics, this material offers numerous advantages for designers, tailors and fashion enthusiasts. In this article, we will explore why costume yarn is the ideal choice when it comes to making authentic bathing masterpieces.
Characteristics of costume yarn
Bikini swimsuit yarn was specially developed to meet the specific needs of beach fashion without forgetting sustainability
It is made of high-quality synthetic fibers, GRS polyester together with an elastic component, making it resistant to water, chlorine and sunlight.
These features ensure exceptional durability of the garment while keeping its original shape and appearance intact.
Versatility of costume yarn
Costume yarn offers a wide range of creative possibilities due to its versatility.
It can be used to create swimsuits of different styles, such as bikinis, one-piece suits, tankinis and more.
In addition, Bikini swimsuit yarn lends itself to a variety of techniques, such as crochet or knitting, allowing for intricate details and unique patterns such as those made in Simona's video tutorial that I invite you to watch.
Comfort and fit
Another strength of Bikini swimsuit yarn is the comfort it provides.
Due to its elasticity, it adapts perfectly to the body, providing a comfortable and secure fit.
In addition, its light weight allows you to move freely without restriction, allowing you to fully enjoy the sun and sea without any discomfort.
Wide choice of colors and patterns
Costume yarn is available in a wide range of bright colors and eye-catching patterns.
This allows designers to experiment and create unique garments that stand out from the crowd.
From pastel shades to bold hues, there is a wide selection to suit every taste and preference.
Durability and ease of maintenance
Garments made from costume yarn are known for their durability.
Due to its wear-resistant and outdoor properties, yarn costumes retain their beauty and quality even after numerous uses and washings.
In addition, the ease of maintenance makes swimsuit yarn a practical choice for beachgoers, as it requires only minimal care to keep it in top condition.
Luster and sustainability
Bikini is made from a highly polished polyester and at the same time Grs certified which combines elegance with sustainability