Description
1 package = 10 x 50 grams balls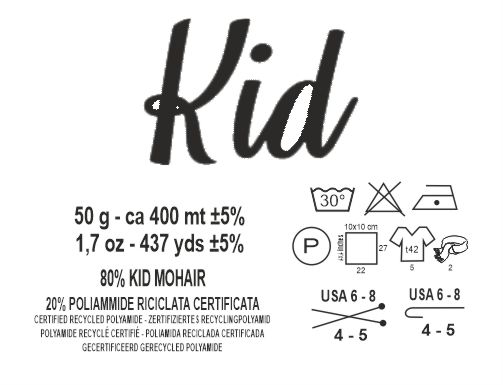 This brand new yarn is made from the best existing kid mohair fibre called "Capo" and has been produced in Tuscany like all our yarns.
Incredible yielding yarn, with 4/6 balls it is possible to knit a sweater.
In addition to the typical softness of the fibre, this yarn is self-healing, i.e. it forms irregular shades that make the garment very elegant.
In addition, we decided to offer a touch of art to the normal labels on the ball.
Each colour features a different original design by Turin-based artist Stefania Lapone.
Printed on a heavier-than-normal paper, the band can be used as a bookmark.
Ideal for any knitting or crochet project