Description
1 package consists of 10 balls of 50 grams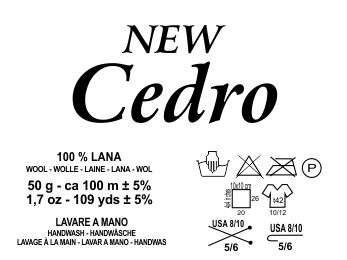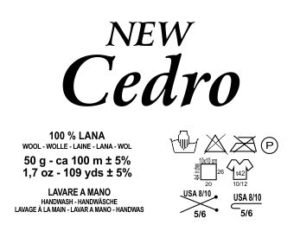 This pure wool yarn is a 3-ply twisted yarn and is produced on old machines that leave some imperfections on the yarn that make it unique.
The product is a 3-ply twisted nm 1/6000 and is made of 100% untreated virgin wool.
The different variations of this yarn are obtained by skilfully mixing different sheep fleeces.
These range from an all-natural colour to the darker variant, which is made from 100% so-called "moretta" wool.
Over time we have also added the colours we get from dyeing the fibre
This yarn is characterised by a compact structure that does not alter the craftsmanship of the raw material.
For this yarn we recommend working with 5 or 6 mm needles or crochet hooks.
Due to the structure, we recommend hand washing the finished garment and drying it flat.
For the production of a jumper, 10 to 15 balls are needed, while for a hat 3 balls are sufficient and for a scarf 4 balls of this natural yarn are sufficient.
There are about 100 metres in a 50 gram ball.
It is sold in bulk in packs of 10 balls of 50 grams.
The yarn is available in 29 colours