Un'estate al mare by Veruska
Write your e-mail and Download for free the pattern HERE
Construction notes

Un'estate al mare is a wrap worked in rows.
For each section, a different color and stitch pattern have been chosen.
The combination of stitches creates a slightly flaring wrap.
Special stitches
Elongated single crochet: insert hook in next st, yarn over, pull up a loop, yarn over, draw it through 1 loop, yarn over, draw through both loops.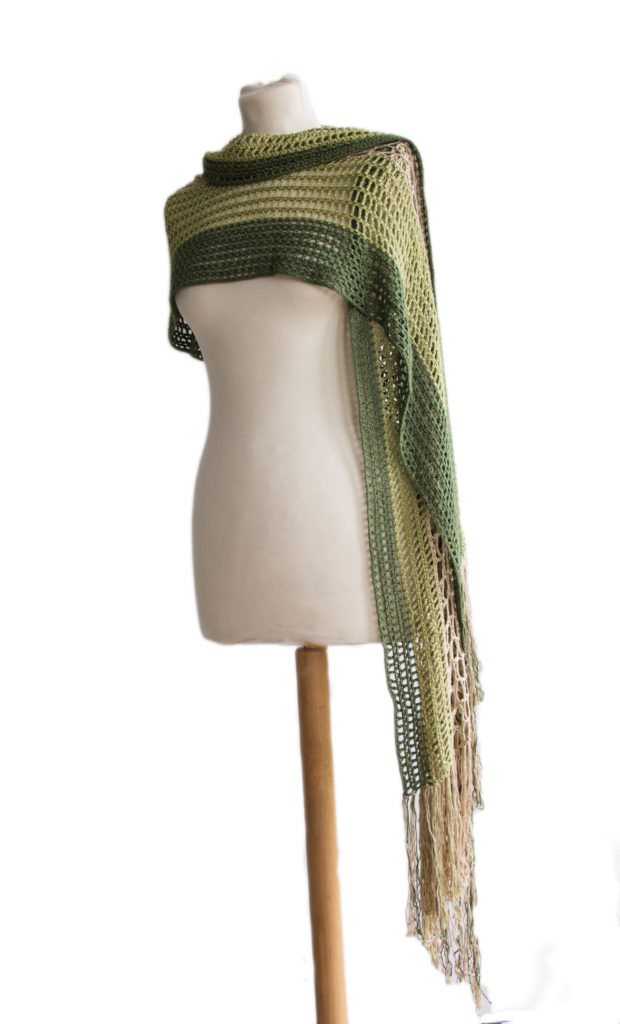 Do this pattern using our yarn HANNAH
Download for free the patter HERE